I'm serious about improving your golf and making you a better player. I'm therefore proud to say that I will use the Trackman Pro system in all your lessons.
TrackMan Pro is used by the elite players of the PGA and European Tour to analyse and better understand their own strengths and weaknesses, and to identify the areas of their game which need attention.
But it's not just for the elite player. Trackman Pro can help bring enormous benefits to your game, whether you play off scratch or a high handicap.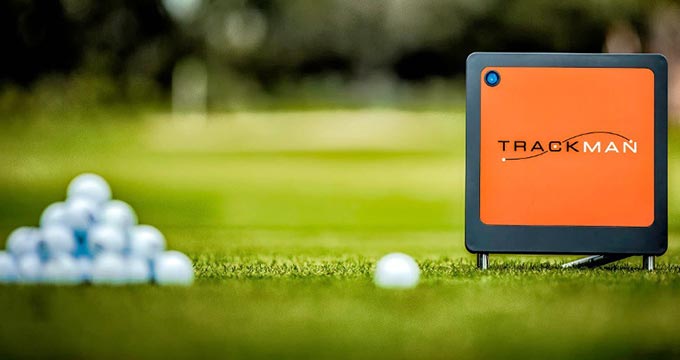 It will enable us to pinpoint exactly what is happening on each of your shots. It will analyse a four-yard pitch just as well as a 400-yard drive. Whatever your level is, or whatever your personal goals are, the TrackMan Pro will show exactly how you are playing each of your shots.
Trackman Pro provides accurate and comprehensive data to show exactly how tweaks or changes are improving your game. It's hugely encouraging for players of all levels to see these results on screen. It also removes any need for guesswork, on either your part or mine.
The TrackMan Pro offers the following great services:
Huge range of data parameters (including delivery, launch, spin, degree angles).
Access to data and video of world's top players.
Easily shared and viewed online and on the move.
Real-time and actual 3-D trajectory and tracking.
My decades of experience and the Trackman Pro technology combine to deliver complete coaching and analysis sessions for all golfers. We'll quickly be able to review and alter your game, and start seeing tangible improvements in your play.
---
Short video showing what Trackman Pro is about below.
Book your Golf Lessons with Trackman Pro
I use Trackman Pro in all my individual golf lessons. Simply book to see the difference it can make for you.
You can use my online booking system to book golf lessons in Dublin, or contact me directly for lessons in Kildare at Athy Golf Range or Naas Golf Range.
I look forward to working with you, and to helping to make you a better golfer!